Frequently Asked Questions
Frequently Asked Questions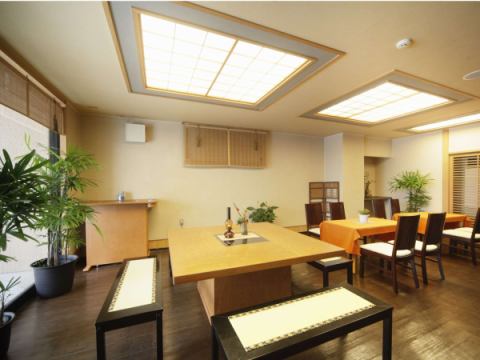 We have compiled a list of frequently asked questions from our customers.
What time is check-in and check-out?

Check-in is at 15:00 and check-out is at 10:00.

By what time is the final check-in okay?

Customers with a dinner plan should enter by 18:50.
Customers with other plan are until 22:30.
The final meal start time is 19:00.

Can you keep my luggage?

It is possible before check-in and after check-out.
It will be stored at the front desk.

Do you have an air purifier?

All rooms are equipped with an air purifier with a humidifying function.

Is there a room where you can smoke?

I am very sorry.

All guest rooms and banquet halls are non-smoking (including electronic cigarettes).

Please use the dedicated booth on the …

Continue reading

Do you have a bed room?

I am very sorry.
All rooms are modern Japanese-style rooms with futon bedding.

What time is it for dinner and breakfast?

Supper starts from 18:00 to 19:00 and ends at 21:30.
Breakfast starts at 7:00 to 8:30 and ends at 9:30.

I am worried because I have food allergies.

If you make a request at least 5 days before your stay, we will respond to the extent possible.Please contact us.

Is there free Wi-Fi?

Free Wi-Fi is available throughout the building.
Please ask at the front desk for details such as SSID.

Is there a place where I can smoke?

There is a smoking booth on the 1st floor.
Smoking is prohibited in other places.

Can I use it in a wheelchair?

There is a slope at the entrance.

The facility is not completely barrier-free, but you can use it.

We also have rentals available, so please…

Continue reading

Is it a natural hot spring?

It is not a natural hot spring.

On what floor is the bath located?

Yuden is on the 6th floor of the top floor.
Take the elevator to the 5th floor and use the stairs to the last 6th floor.

Do you have private baths and family baths?

We do not provide.Please understand.

How far is it from Nagoya Station

It is a 7-minute walk from the Taiko-dori Exit Nagoya Station

Is there a transfer?

We have more than 2 people picking up and dropping off at the Taiko-dori Exit (Shinkansen Nagoya Station

If you call us on the day, we will …

Continue reading

Is there a parking lot?

Free outdoor parking is available.
We will guide you if you come to the front desk on the day.

Please tell me the nearest interchange.

・From Tokyo → Tomei Expressway → Nagoya Expressway → Nishikibashi IC

・From Osaka → Meishin Expressway → Nagoya Expressway → Karasumori IC

I…

Continue reading

Is there a meal menu for children?

We have a menu for children.Please contact us in advance for food allergies.

Do you have pajamas for children?

Yukata for children is available.
However, we do not have any preparations for co-sleeping infants. Thank you for your understanding.

Can infants also use the hot springs?

It is available for use.
A baby cot and baby tub chair are always available at the hot spring.There is also a baby bathtub for rent.

Is it possible to bring pets?

We apologize for the inconvenience, but pets are not allowed.

Please tell me the tourist attractions nearby

For guests with children, why not Nagoya Public Aquarium, Linear Railroad Museum, Nagoya City Science Museum, Higashiyama Zoo and Botanical …

Continue reading

Is there a convenience store nearby?

It is a 1 to 2 minute walk away.

Do you have a coin laundry?

It is about a 3-minute walk away.We do not have it.

Can you prepare cakes and flowers?

If you contact us in advance, we will outsource.

Can I request a courier service?

The front desk can handle this matter.

Do you have a massage?

We will make arrangements according to the customer's request.

Can I use GOTO Travel

This facility is a registered accommodation facility for the GoTo Travel Business, but the GoTo Travel Business itself is currently suspende…

Continue reading

GOTO Travel resume?

Novel Coronavirus Disease, the GoTo travel business itself is not expected to resume.We are constantly improving the environment inside this…

Continue reading
Reservation / Inquiry
If you have any questions, please contact us.