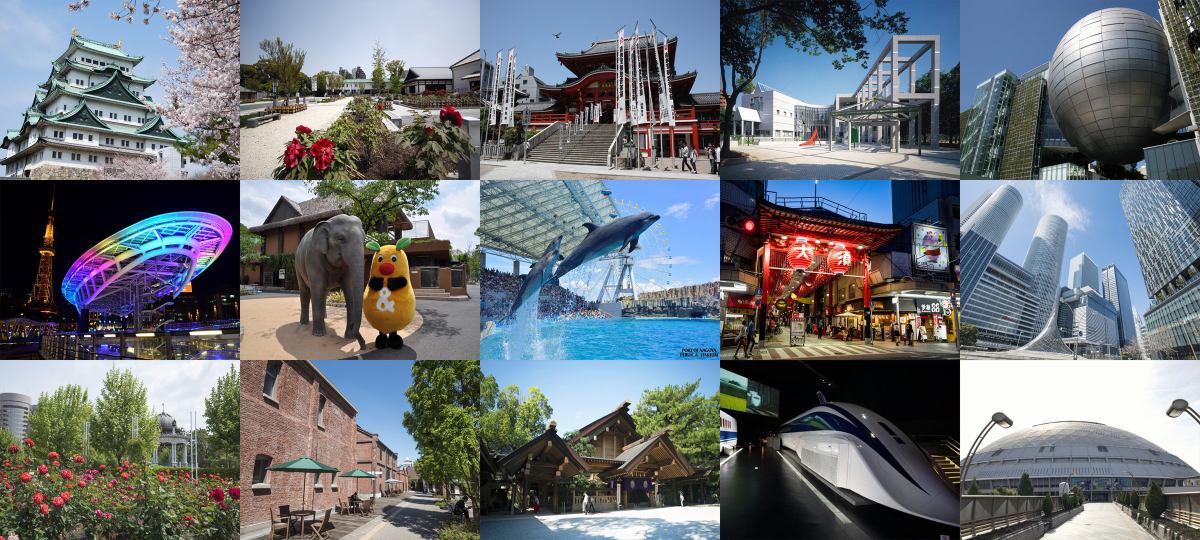 ── Quoted from the Official website ──
Ghibli Park is located in "Aichi Expo Memorial Park (Morikoro Park)"
It is a park that expresses the world of Studio Ghibli, which is created in consultation with the forest.
Ghibli Park does not have big attractions or rides.
It is a place to discover secrets while walking with your own feet and feeling the wind, leaving the forest and road as it is.
The first phase of the park will open in three areas: "Ghibli's Great Warehouse", "Seishun no Oka" and "Dondoko Forest".
Welcome to the world of buildings that appeared in the movie and a large warehouse full of Ghibli secrets.

── Quoted from the Official website ──
Additional information on the Christmas event is now available! This Christmas, a warm and fun Christmas town in the depths of Miniland is now available! Pass through the huge picture book gate and jump into the world of picture books, and beyond that is a huge "Smile Gacha Gacha"! Legoland Christmas, which you have never experienced before and is full of excitement, will be held from November 18th (Friday)!
Recommended sightseeing spots in the hotel
Nagoya Public Aquarium where you can discover the secrets of the ecology and evolution of sea creatures through various events and programs.
A lot of fun in manufacturing! A fun and participatory museum that can be enjoyed by children and adults alike.All-weather type,barrier-free,Free Parking,Toyota Commemorative Museum of Industrial Technology
Nagoya Castle is a Japanese castle located in Nagoya, Aichi District, Owari Province.It has the nicknames "Meijo", "Kindaijo", and "Kinjo".It has been selected as one of Japan's Top 100 Castles and has been designated as a national special historic site.
JR Central Towers is a skyscraper complex located at JR Nagoya Station in Nakamura Ward, Nagoya City, Aichi Prefecture.
In the elegant Osu shopping district, there are not only the latest fashions but also Japanese craft shops that boast a long history.
A kids theme park full of attractions that you can ride from the age of three.How long will the family be able to walk hand in hand?Play earnestly or challenge for the first time.Please enjoy the experience that can be given to children because it is now before the parents' hands are separated.
Noritake no Mori is a complex facility that includes parks, restaurants, museums, etc. located at 3-1-36 Nagoya
Midland Square is a skyscraper of Toyota Motor Corporation located in Meieki, Nakamura-ku, Nagoya City, Aichi Prefecture.The mall has luxury brand stores, jewelery shops, food and movies.